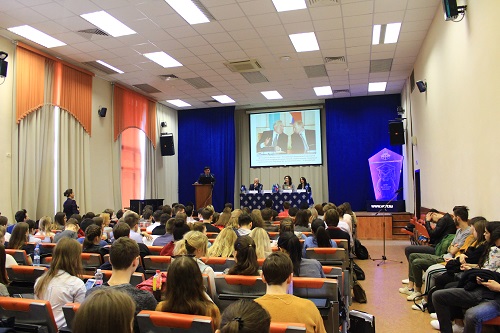 The Academy regularly conducts lectures by leading diplomats and experts from the partner countries of RF who talk about bilateral relations with Russia, about the development of their country's economy, about the implementation of joint projects and the prospects for cooperation. The lecture was held in Russian. More information on trade relations with Kazakhstan can be found on the Foreign Economic Portal of the Ministry of Economic Development of Russia:
http://www.ved.gov.ru/exportcountries/kz/
. For more information, contact the International Department (Office 307A administrative building).